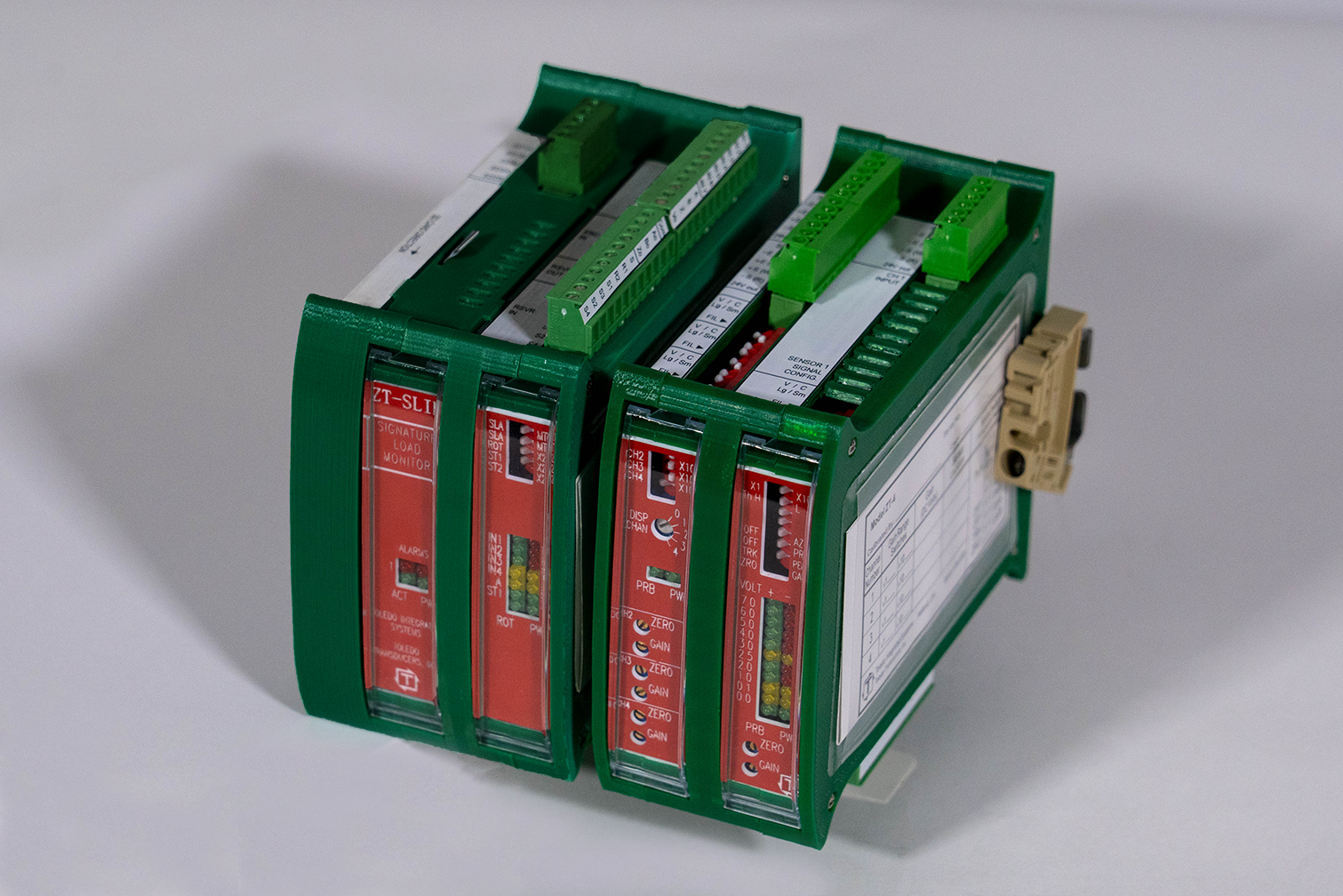 Signature Analysis Simply
Signature analysis can be used in determining the amount of force exerted throughout the press stroke. This can be especially useful in determining if the amount of stress on the press is happening too early in the stroke. It is important to know what tonnage is being developed and where in the press stroke it occurs.

Every press manufacturer provides a press rated tonnage curve and motion diagram, which can be uploaded into our ZT-SLIM monitor. This curve is then plotted against the actual tonnage signature and can be viewed through the user interface software, SlimWare.
The ZT-SLIM's onboard memory allows for operators/setup personnel to retrieve the last 25 signatures. Along with signatures, setpoints can be saved and loaded with each job. These setpoints include:
Capacity

CCM (Critical Curve Monitoring)

High Setpoint

Low Setpoint

High Enveloping (5-Zones)

Low Enveloping (5-Zones)

Reverse Setpoint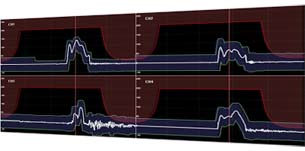 Each of the alarm types listed above can be set as a top or immediate stop within the ZT-SLIM. Each channel (corner) can be enabled or disabled as well (with a master password). The ZT-SLIM also provides basic statistics such as:
Highest Load
Lowest Load
Last Alarm
Last High Alarm
Last Low Alarm
Number of Capacity Alarms
Number of CCM Alarms
Number of High Alarms
Number of Low Alarms
Number of Reverse Alarms
The ZT-SLIM can also interface with a wide variety of equipment ranging from the most sophisticated Allen-Bradley & Siemens programmable logic controllers (PLCs) through the use of OPC server/client tags, to standard personal computers (PCs) through the use of standard text files.

The ZT-SLIM unit also provides a standard option of data-logging. This option saves any alarm, setpoint or configuration change to a text file along with a timestamp and user ID. This can provide a detailed history of any alarms or changes made to the ZT-SLIM unit.

For a more detailed alarm history, our PressNet and MaxNet networking packages allow for detailed reporting by time, press, user and types of alarms.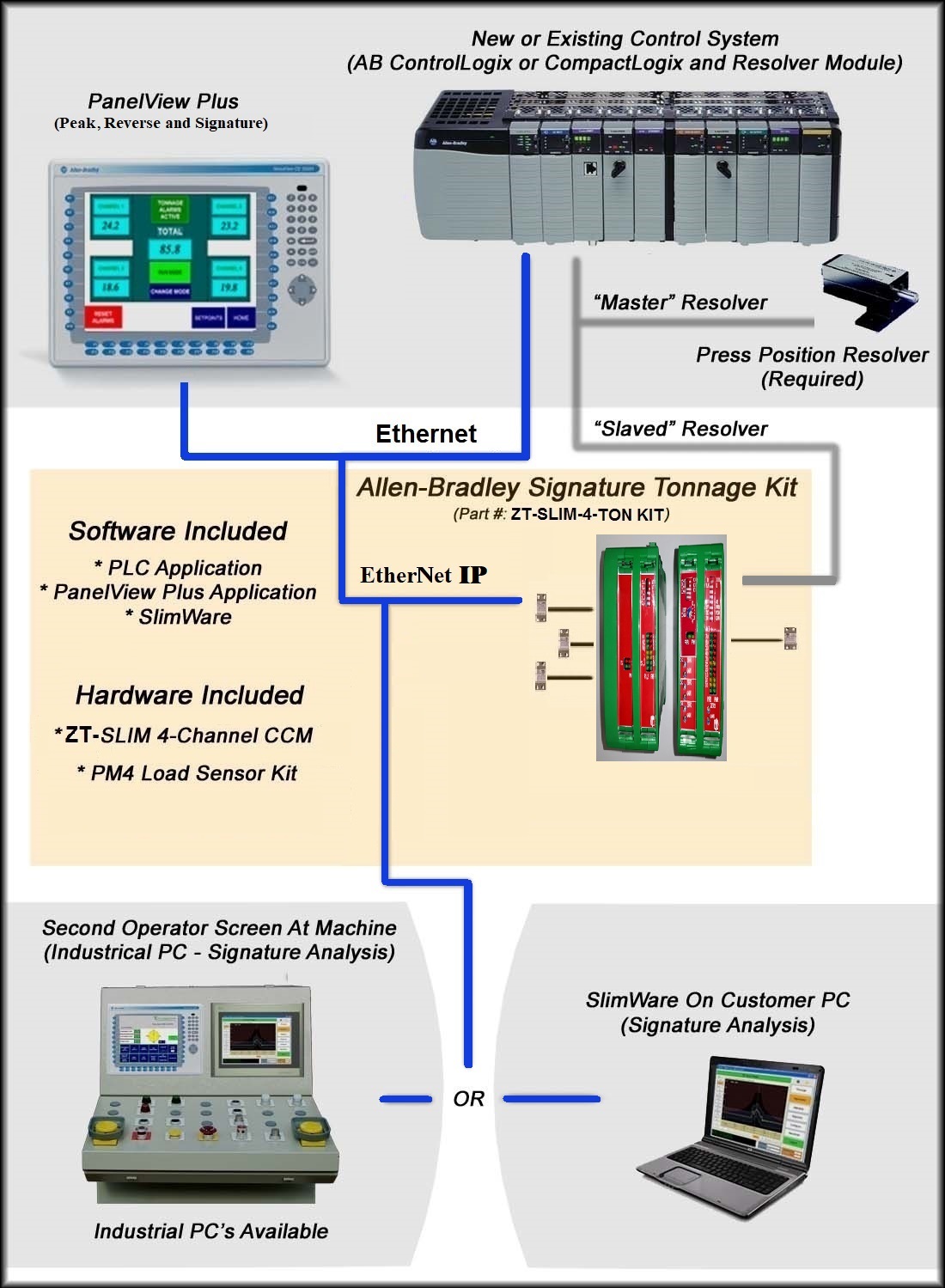 The ZT-SLIM unit comes standard with the user interface software, SlimWare. This software can be installed on any desktop/industrial PC with the following operating systems:
Microsoft Windows 2000
Microsoft Windows XP
Microsoft Windows XP Embedded
Microsoft Windows 2000
Microsoft Windows XP
Microsoft Windows XP Embedded
 
Standard
Option
2 or 4-Channel Load Monitoring
✓
 
6 or 8-Channel Load Monitoring
 
✓
Position-Based Signatures
  w/Enveloping
✓
 
CCM - Critical Curve Monitoring
✓
 
Reverse Load Alarms
✓
 
(5) Configurable Envelope Zones
✓
 
Job Storage w/Offline Job Editing
✓
 
External Job Data and Management
✓
 
Hard Hit Signature Storage
✓
 
Alarm Data & Logging
✓
 
Servo Press Tonnage Monitoring
 
✓
PressNet V5
  (Tonnage Networking Software)
 
✓
 
 
Input Voltage
24VDC
Trigger Inputs
Resolver, encoder, 10-bit gray code, probe,
  or threshold-based tonnage triggering is standard
Inputs / Outputs
(1) shut down relay (solid state w/NO contacts - NC available) Top stop / Immediate stop configurable
 (4) additional relay outputs and (7) sourcing inputs
Wi-Fi / Bluetooth
2.4 & 5GHz 802.1lb/g/n/ac Wireless LAN;
  Bluetooth 4.2 & BLE
USB
(4) USB 2.0 ports
Ethernet
(1) TCP 10/100 mbps standard;
  (1) Ethernet IP port (optional)
SPM
Up to 800 SPM
| | | | |
| --- | --- | --- | --- |
|   | Width | Height | Depth |
| Dimensions | 4.4 " | 4.3 " | 4.7 " |
Type
Name
Description
Link
Standard Product
PM Kit
PM Kit includes strain gauge
  sensors, cables and mounting
  hardware
Standard Product
Resolver
Precise crank-angle position
  measurements
Software
SlimWare
Software user interface with
  the ZT-SLIM unit
Standard Product
PressNet
Networking software that
  provides detailed production
  and tonnage information
Service
Installation
On-site product installation