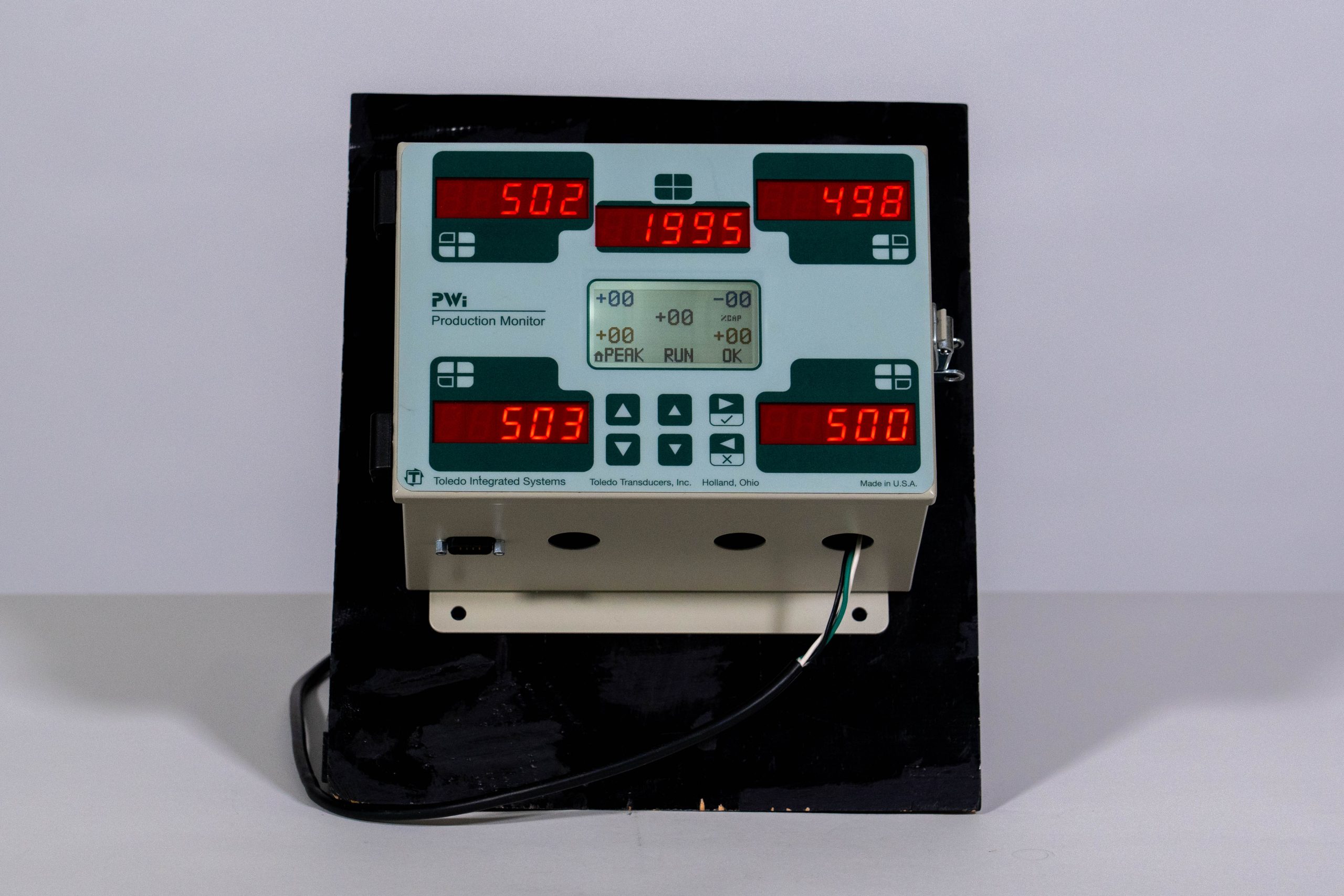 Toledo Integrated Systems offers a wide variety of monitors for each press application.
These applications include C-Frame, OBI, OBS, forging, powdered metal, refractory, transfers, assembly and double action presses.
Our tonnage monitors can extend the life of your press and dies by preventing excessive hard hits. Capacity, high and low setpoints can be set with these monitors and if any of the setpoints are crossed, the press will stop.
Our force monitors can also be used to determine the minimum amount of force needed to form a part.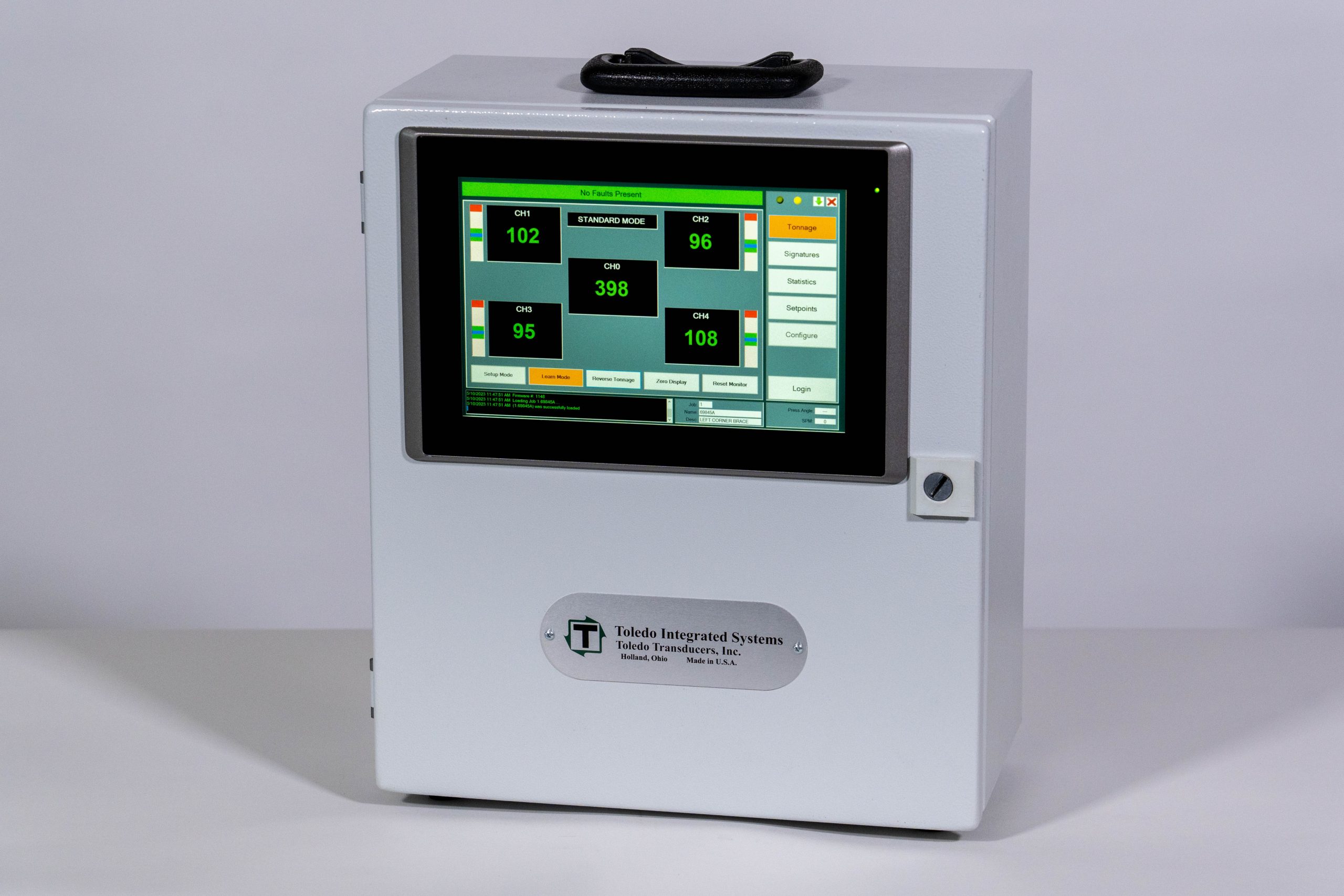 Integrated Tonnage Monitors
Tonnage Monitor Configuration
Want to Learn More About Our Tonnage Monitors?