Since 1976, Toledo Integrated Systems has been a leading provider of force measurement, tonnage monitoring, and press control systems for manufacturers worldwide. Over the years, we have not only kept pace with industry advancements, but we have also played a key role in innovating the standards for force measurement today.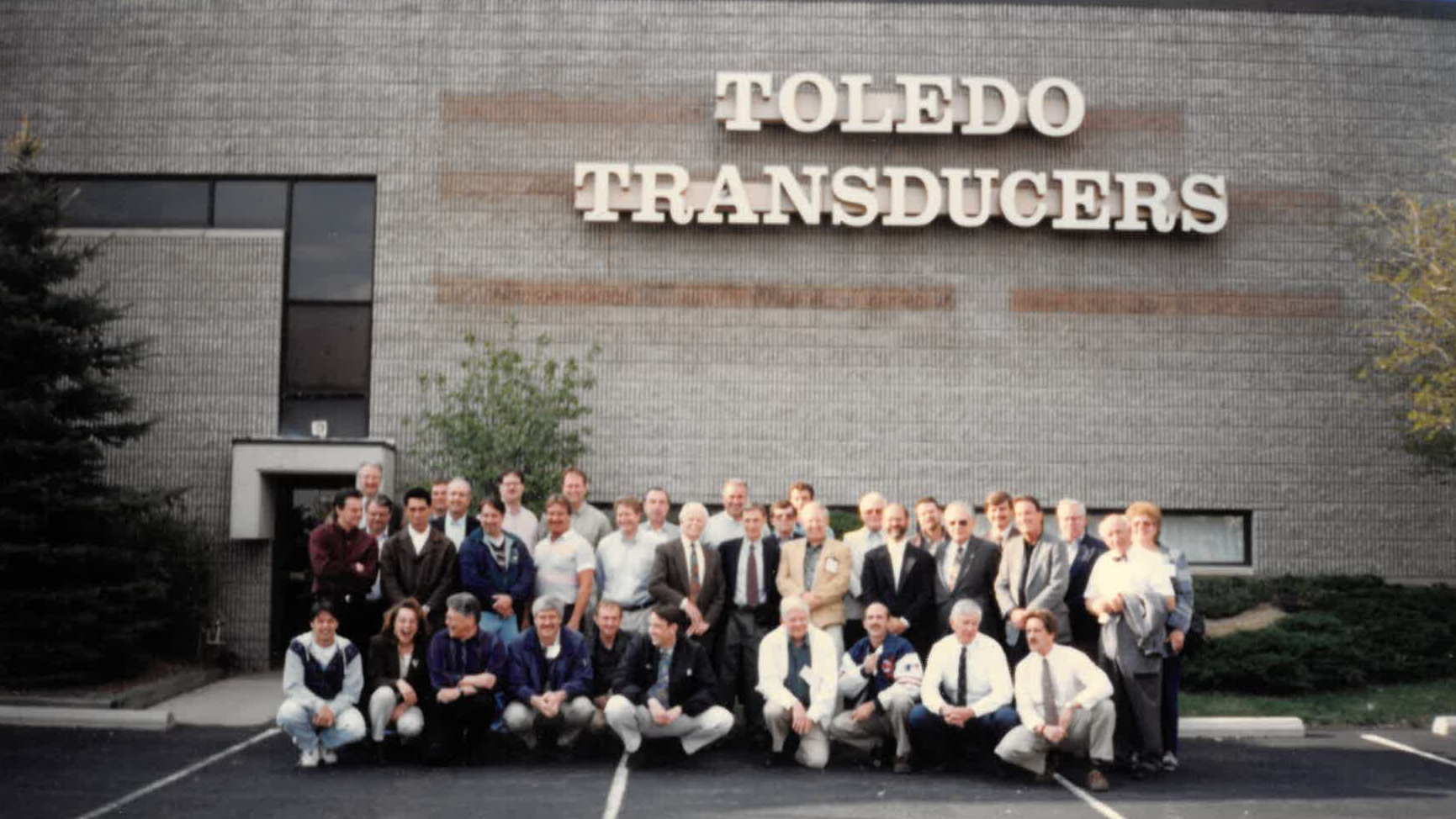 Originally founded as Toledo Transducers, we initially focused solely on manufacturing strain gauge sensors and load cells.
However, due to the evolving needs of our customers, we expanded our product offerings to include tonnage monitors, load modules, die protection, press room networking software, and signature analysis. This expansion transformed Toledo Transducers into a fully integrated organization that is now known as Toledo Integrated Systems, offering a comprehensive line of monitoring equipment, safety systems, controls programming and engineering services.
Becoming Toledo Integrated
We recognized the industry's shift towards integrated systems and pivoted to meet the demand of our manufacturers. Since then, we've established our press control systems and automation group to serve customers world-wide. Our team is a multi-service, international organization with both in-house and field service support staff.
Our certified representatives handle installation and press calibrations in:
• North America
• Australia
• Brazil
• China
• Japan
• Korea
• India
• Italy
• Germany
• South Africa
Industry Transition Leads to Product Evolution
Our initial offering, the Maximizer, integrates tonnage measurement, die protection, programmable limit switches (PLS), brake monitoring, and other press automation features into a PLC-based package. This system can be further enhanced with the Maximizer TPC (Total Press Control), which includes a clutch/brake controller. Working in harmony with the PLC, our Human Machine Interface (HMI) provides exceptional flexibility and customization for seamless integration of all press automation and control devices. Expanding further, we recently introduced the Press Attendant, an all-in-one automation system, as well as the stand-alone clutch/brake control system, the Press Pilot 150.
In addition, our in-house calibration laboratory is accredited by A2LA for calibrations up to 2 million pounds. With our unwavering commitment to excellence, our special load cell group has designed hundreds of load cells for a wide range of applications.

Throughout the industry's changes, we have maintained our leadership position by prioritizing the needs of our customers in the metalforming industry. Our dedication to quality and reliability has earned us an unmatched reputation as Toledo Integrated Systems.