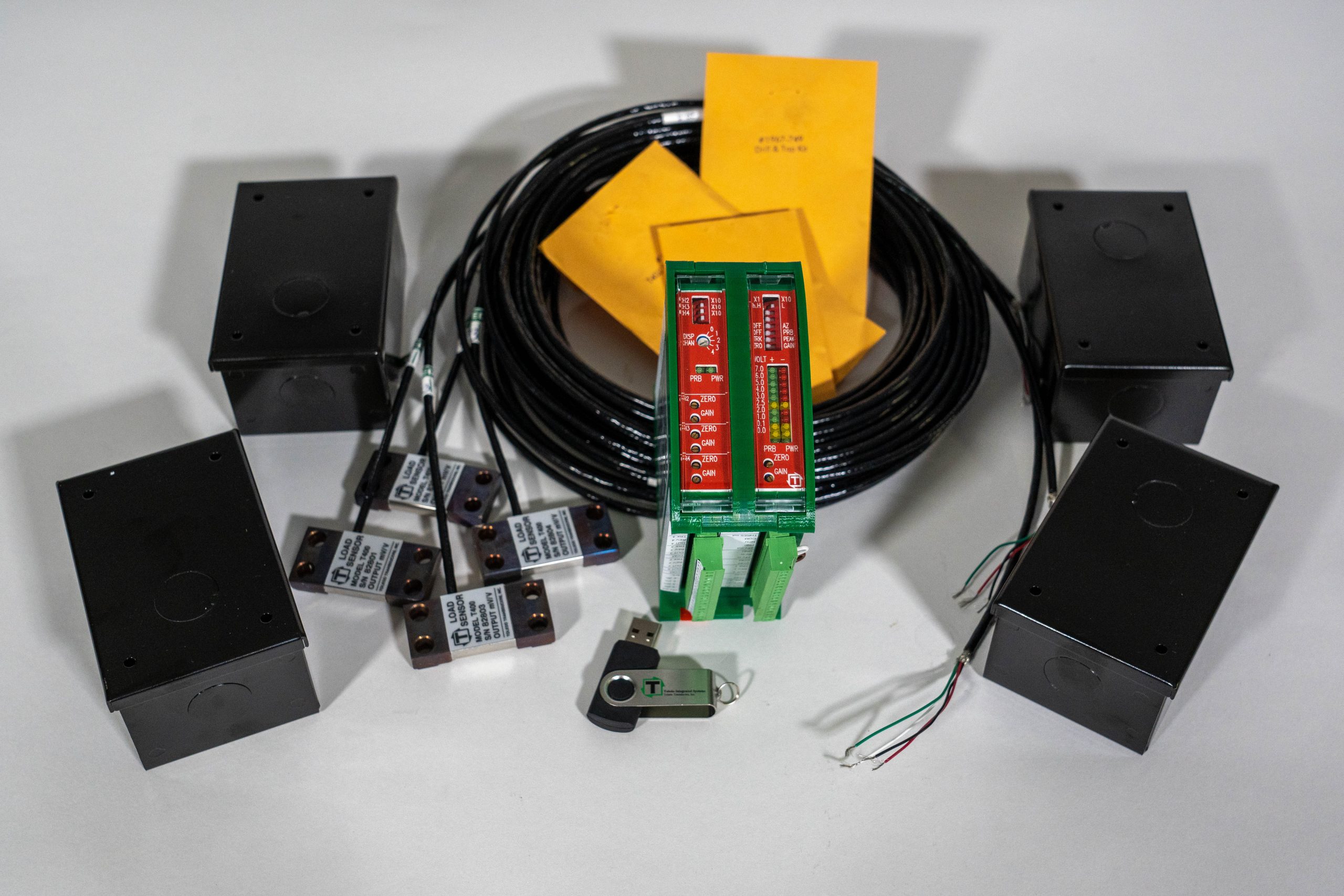 A Toledo PLC Peak Tonnage Kit is the most cost-effective solution for adding peak tonnage to your PLC system.
The package is available to PLC users with analog capability and can be used on all types of presses using PLC controls. The kit includes: a ZT-2 or ZT-4 load module, a PM2 or PM4 load sensor kit, PLC ladder logic and HMI (PanelView) screens and tag addressing. Only one PLC slot is needed for our two and four channel tonnage kits. Our plug and play software provides the latest tonnage technology and is easy to use.
The ZT signal conditioner produces an analog signal output so all that is needed is on a 4 channel analog card added to your existing PLC rack. We are able to interface with many PLC lines including the ones listed below.
The most popular PLC brands and families are immediately available:
Allen-Bradley PLC-5 Family

Allen-Bradley SLC Family

Allen-Bradley Micrologix Family

Allen-Bradley CompactLogix Family
Allen-Bradley Contrologix Family

Siemens S7-300 Series

Mitsubishi

Inquire About Other Brands
PLC Peak Tonnage Kit Diagram:
| | | |
| --- | --- | --- |
|   | Standard | Option |
| Two or Four corner & total tonnage | ✓ |   |
| Two or Four corner reverse tonnage | ✓ |   |
| High & low setpoints | ✓ |   |
| Benchmarking | ✓ |   |
| Percent deviation | ✓ |   |
| Capacity alarms | ✓ |   |
| Autoset | ✓ |   |
| Calculates average tonnage | ✓ |   |
| Tonnage calibration | ✓ |   |
| Alarm counters | ✓ |   |
| Help menus | ✓ |   |
| Reverse load option | ✓ |   |
| PLC Ladder Logic |   | ✓ |
| HMI Screen Program |   | ✓ |