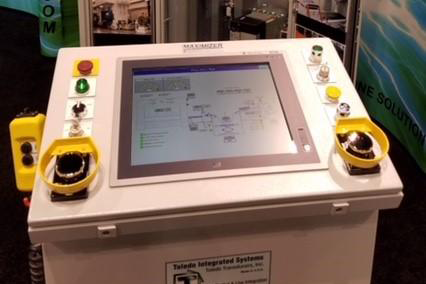 The Maximizer TLC (Total Line Control) provides the ultimate experience for the press operator and maintenance team.
In combining the press controls and the coil feed line controls into a single control solution, it provides the best line control possible.

This starts with the initial control design. Traditionally the press control and coil feed line controls are provided by two different companies but with the TLC the integration design starts at day one.

Not only are the controls designed together but they are programmed into a single PLC (and HMI) allowing for easier operator usage and maintenance troubleshooting. Another large advantage is having a single company to call for support.